Panther Band Alliance (PBA)
​Dollars raised through the PBA support band activities all year long and benefit all band students in concert, wind ensemble, percussion, jazz and marching bands! Support your students as a parent volunteer as we are always needing additional parent involvement in a variety of areas!
​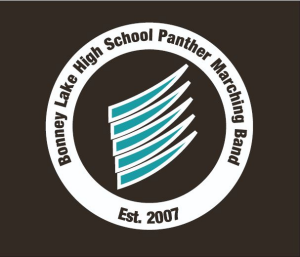 PANTHER BAND ALLIANCE
Executive Board 2022-2023
President - Kristi Flood
Co-Vice President - Melissa Thrash
Co-Vice
President - Kristin Richen
Treasurer - Melissa Riggins
Co-Secretary -

Russella Doughty
Co-Secretary -
Becky Neumann
*General PBA Email
PBABLHS@gmail.com
Contact PBA Email with any band questions, we are happy to help!
Band calendar (Google)
Sumner School District volunteer applications. Please go to one of these links to apply: SumnerSD or BLHSPP.
---
---
Join the PBA for our bi-monthly meetings, typically held on the Second Wednesday of the month:
9/14/22 - 6:30pm - Band Room
11/9/22 - 6:30pm - Band Room (Marching Season)
1/11/23 - 6:30pm - Band Room
3/8/23 - 6:30pm - Band Room
5/10/23 - 6:30pm - Band Room
Join our Facebook group: Bonney Lake Panther Band
Sign-ups to volunteer, calendars and reminders are regularly posted on our Facebook page!
---